A collection of links and information useful for City of Los Angeles employees working from home
Working Effectively at Home and at Work
Articles on how to work from home productively and comfortably as well as transit options and emergency parking locations available for employees when traveling to work.
SETTING UP YOUR HOME OFFICE

From the Verge: How to Work from Home
A good set of tips on how to set up your work environment and set a schedule that allows you to be effective and productive while working from home.

From the Google Blog: 8 Tips for Getting it Done When Working From Home
How to use Google's suite of applications to work effectively with your team from home.

Google Suite Tutorials
Online tutorials and video classes on how to use Google's full suite of applications.

5 TED Talks That Will Make You Better at Remote Work
Over the years, plenty of remote-work veterans, as well as experts on the various challenges of leading a team from your living room, have shared their wisdom from the TED stage. Now is the perfect time to check out their advice. 

From Forbes: Time Management Tips
Manipulate Time With These Powerful 20 Time Management Tips.

How to Look Your Best on Video-Calling Apps
Tips on how to setup your laptop and environment to look your best on Google Meet, Zoom, and other video calling apps 

From CNBC: Effectively Working from Home During COVID-19, When You Have Kids
Tips for parents working remotely, trying to balance the demands of work life and home life while coronavirus remains a concern. 

From Vox: Working from Home with Kids Feels Unsustainable. Here's How to Ease the Burden
An in-depth article that provides tips with dealing with juggling work and home life with children and teens at home. 

"Stay healthy!" 6 Rules for Email and Work Chat Etiquette in the Age of COVID-19
How best to communicate virtually as we all make this transition during the coronavirus crisis.

SECURE YOUR HOME COMPUTER & NETWORK

Teleworker Cybersecurity Checklist
A simple checklist you can follow to ensure your teleworking is cyber secure.

Guides from the National Security Alliance
Expert advice and free online tools to help protect the computers, mobile devices, and network in your household in order to surf the internet securely and efficiently.

Helping Parents Keep Their Children Safe Online
Get support and age-specific advice to help kids and teens benefit from connected technology and surf the internet safely and smartly.  

Parent Guides for Apps Popular with Children
A collection of clearly written guidebooks that demystify apps, services and platforms popular with kids and teens.

EMPLOYEE DISCOUNTS FOR COMPUTER HARDWARE

The following computer retailers have provided exclusive discounts for City of Los Angeles employees. Please download flyers for more information;

EMPLOYEE DISCOUNTS FOR CELL PHONES

The following cell phone providers have provided exclusive discounts for City of Los Angeles employees. Please visit their websites and download flyers for more information;

TRANSIT SCHEDULES AND INFORMATION

 EMERGENCY PARKING LOCATIONS (Must show valid City ID upon entering)

Los Angeles Mall (P1 Level)/ 225 N. Los Angeles Street
Monday through Friday, 6AM to 6PM

City Hall East Garage/ 201 N. Los Angeles Street
7 Days a Week, 24 Hours a Day

Piper Technical Center/ 555 Ramirez Street
City employees with a valid City ID are allowed to park at Piper Tech on a first-come first serve basis. Hiring Hall employees and contractors may not be able to park in Piper Tech, but street parking may be available.

Marvin Braude Parking/ 6262 Van Nuys Boulevard
Monday through Friday, 6AM to 6PM

ONLINE LEARNING RESOURCES

Visit our new "Training" page at https://connect2lacity.org/training to review various online training opportunities available to City of Los Angeles employees.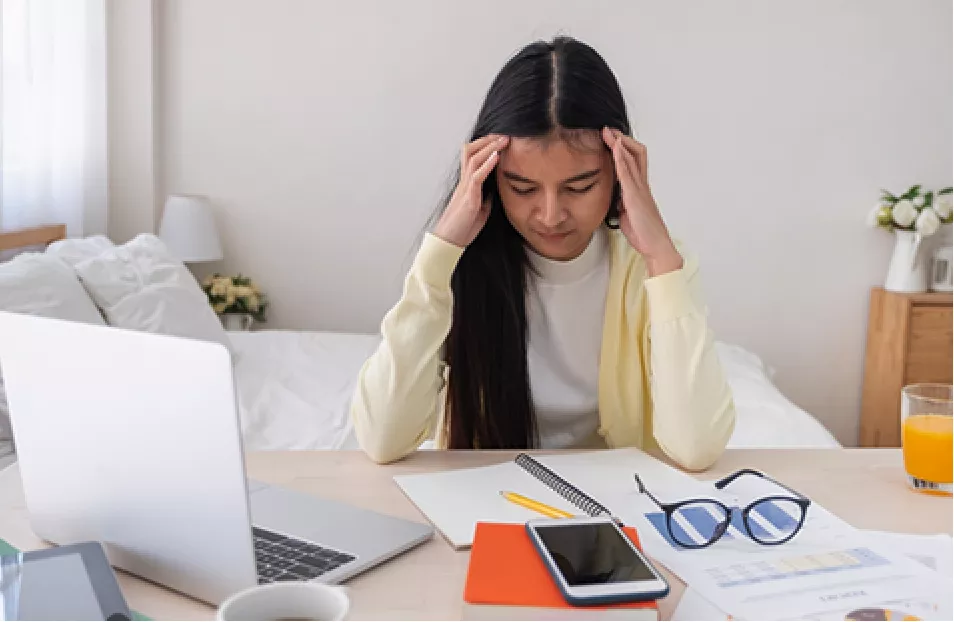 Mental Health Resources
Working from home can be an isolating and difficult time for many, especially for those that may not be used to working outside of an office environment. Please consult these resources should you feel you need help.
MENTAL HEALTH RESOURCES

LA County Department of Mental Health Hotlines
For help 24 hours a day/ 7 days a week, please call (800) 854-7771. For everyone in the community, DMH is here for you as a resource and a partner. Services include mental health screenings, crisis counseling, and referrals to service providers. 

Free Counseling Services for City of LA Employees
Support Plus is an Employee and Family Assistance Program (EFAP) provided by the Personnel Department that is confidential and designed to help you with both everyday situations and emotional health issues. Services offered include certified counselors, childcare, eldercare assistance and more. All services are available to you and all members in your household.

Resources for People Experiencing Domestic Violence
Social distancing may leave many more vulnerable to experiencing abuse in the home. Support is still available for you or anyone experiencing domestic violence. The hotlines and resources below are available to take your call or email.

From the LAUSD: Helping Children Cope with Emergencies
Children and adults watching the news, reading content on-line and in newspapers, and overhearing others talk about the current coronavirus pandemic, may feel scared, confused, or anxious. Refer to these useful guides curated by the Los Angeles Unified School District for help in dealing with issues that may arise during this stressful time. Counselors and mental health professionals are available to LAUSD students and families. To connect with a counselor, please call (213) 241-3840. The hotline is open weekdays from 6 AM. to 6 PM.

From Vox: Isolation During COVID-19
Solitude is a skill. You can get better at it with practice.

How To Mitigate Loneliness And Its Consequences
Former U.S. surgeon general Dr. Vivek Murthy discusses strategies to overcome loneliness, something he describes as a public health issue.  His guides were developed before COVID-19 however they take an even larger importance during this time where many of us have lost the connections from friends and family. 
 
From the CDC: Managing Anxiety & Stress During COVID-19
The outbreak of coronavirus disease 2019 (COVID-19) may be stressful for people. Fear and anxiety about a disease can be overwhelming and cause strong emotions in adults and children. Coping with stress will make you, the people you care about, and your community stronger.

From the CDC: Emergency Responders, Tips for Taking Care of Yourself
Responding to disasters is both rewarding and challenging work, however stress prevention and management is critical for responders to stay well and to continue to help in the situation.

From UCLA: Free Guided Mindful Meditations and Podcasts
UCLA 's Mindful Awareness Research Center offers free guided meditations through their website and podcasts. Research has shown that medication can address issues such as lower blood pressure and boost the immune system; increase attention and focus; help with difficult mental states such as anxiety and depression, and fostering general well-being. 

Headspace - A MIndfulness & Meditation App for Free
Headspace and the LA County Department of Mental Health have partnered to provide L.A. County residents a free subscription for the mindfulness and meditation app. Headspace provides meditations, as well as sleep and movement exercises, designed to help you care for your mind.

From YouTube: Get By #WithMe
May is Mental Health Awareness Month, and during these difficult times, we have one simple message for you—it's OK to just get by. Check out these Get By #WithMe playlists, and see the creative ways people are using YouTube to adapt to the unique challenges of life right now.

LA This Week Interviews Directors of LA City's Medical Services Division
In this LA Currents interview with LA This Week, Directors of LA City's Medical Services Division provide tips for maintaining mental and emotional well-being in an effort to cope with this new experience effectively.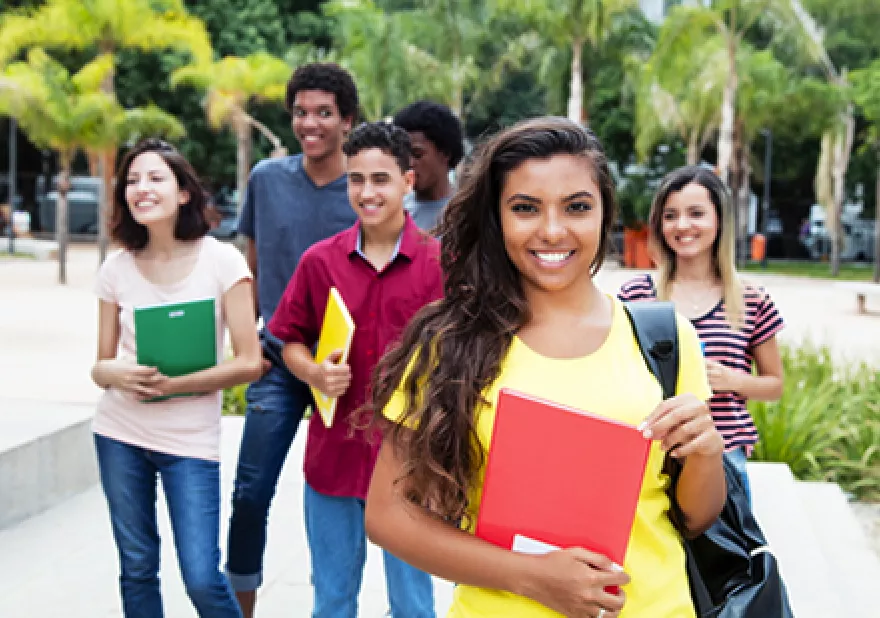 Resources for Families, Seniors, and Children
Online arts, recreational, and educational resources for all family members in your household
RESOURCE FOR FAMILIES

Department of Cultural Affairs
The Department of Cultural Affairs has curated a comprehensive list of links of websites that offer online programs for children, teens, and adults.

Los Angeles Public Library
Download digital e-books and stream educational and popular films all for free with your Los Angeles Public Library card.

Khan Academy Free Online Courses
A completely free resource of learning tools for every student, Khan Academy creates personalized recommendations according to the individual, tracks their progress and goals, and inspires them to specialize in the skills required to move on.

California Science Center - Stuck at Home Science
When you're stuck at home, come here to continue your child's science learning with our easy to follow activities. This space is designed for families to explore, investigate and have fun learning together without leaving home. All activities use easy to find household supplies, and are appropriate for a variety of ages. 

Natural History Museum of Los Angeles County Connects
The Natural History Museum has introduced "NHMLA Connects". Think social distancing with dinosaurs and mammoths, and connecting with nature and community science right outside your own door. The museums want to know: What Blows Your Mind? Connect with inspiring educators, scientists and each other for virtual adventures. Access rich school curriculum and activities to do with your family at home. Participate in exciting crowd-sourced science and social media campaigns.

PBS At-Home Learning
As part of the public media mission is ensure all kids, regardless of their capabilities have access to continued free educational resources at home, PBS SoCal | KCET, in partnership with LAUSD and in collaboration with California PBS stations are offering broadcast programming and accompanying digital resources that adhere to California's state curriculum to provide continued at-home learning.

Netflix Educational Documentaries
Netflix is providing free educational documentaries on its YouTube channel. Each title has accompanying educational resources available, which can be used by both students and teachers.  

FREE Virtual Health Clubs for Seniors
The Los Angeles Department of Aging & Element3 Health,  creator and partner of the End of Loneliness Initiative (ELI),  have partnered to provide older adult residents FREE access to fun, engaging clubs and activities aimed to reduce isolation and improve health outcomes. Sign up for any of Element3 Health's Virtual Clubs centered on the things you love to do - from yoga to crafting, line dancing and more!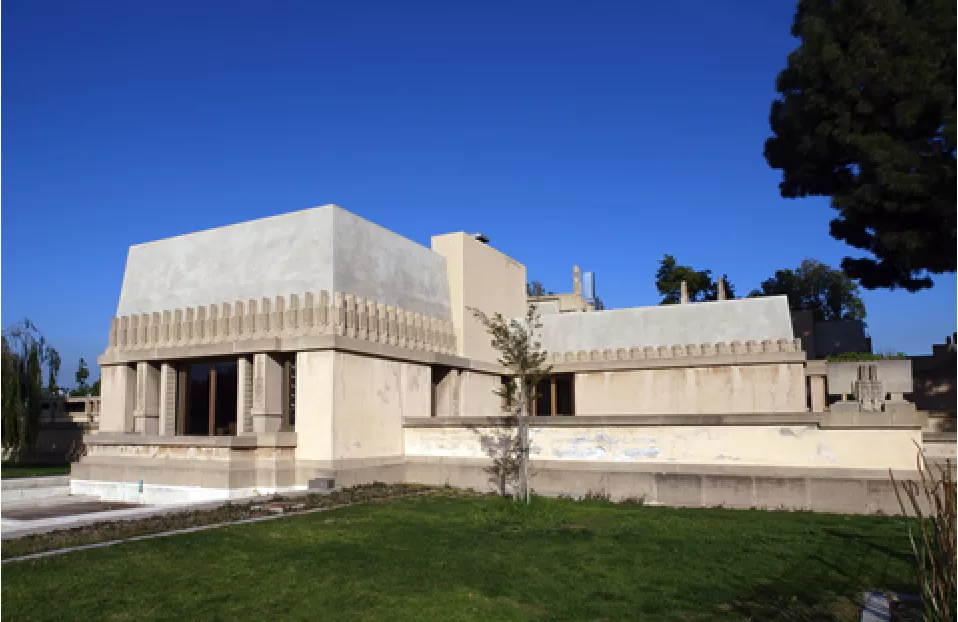 Virtual Tours and Live Cams
Although spaces like museums and zoos remain closed during this time, many of these same spaces have now provided online tours that you can enjoy for free
MUSEUMS

Hollyhock House Virtual Tour
Virtual tour of Department of Cultural Affairs' Frank Lloyd Wright Hollyhock House, now a UNESCO World Heritage Site.

LA County Museum of Art Introduces 'LACMA @ Home'
LACMA has provided many its experiences and exhibitions online such as short films, live recordings, lectures, and online tours.

Museum of Contemporary Arts Introduces 'Virtual MOCA'
With its temporary closure, MOCA has offered a virtual way to stay connected and build community. "Virtual MOCA!" is a daily series that hopes to to provide hours of meaningful, creative, and fun opportunities for all of us to connect during this moment of physical distance.

The Broad Museum from Home
Through new digital initiatives, the Broad will be offering ways to experience #TheBroadFromHome, to find inspiration through music, poetry, and conversations (from a distance!), and to stay connected to one another. 

The Getty Museum
Browse selected works of the Getty's collections of books, art, and videos for free online.

The Grammy Museum
Starting March 18, 2020, the GRAMMY Museum will make never-before-released content from the GRAMMY Museum archives available to the public. Each day will spotlight a different pillar of the museum's mission.

The Hammer Museum
The Hammer Museum has offered many of its programs and collections online.

El Pueblo de Los Angeles Digital Tours
LA's El Pueblo Historical Monument is proud to begin offering free facilitated digital tours of the history of El Pueblo and the America Tropical Interpretive Center for the duration of the Mayor's Safer-At-Home Initiative.

Art in the Streets
'Art in the Streets' was the first major historical exhibition of graffiti and street art to be organized by an American museum. This website has been designed to document this now legendary exhibition and the participation of its enthusiastic audience.

The Hermitage Museum
Shot in one continuous take, experience a 5 hour, 19 minute cinematic journey through one of the world's biggest museums in St. Petersburg, Russia featuring works by masters such as Rembrandt, Raphael and Caravaggio and culminating with a 30-minute musical finale from Russian pianist and composer, Kirill Richter.

High Museum of Art, Atlanta
This museum's popular online exhibits include "Civil Rights Photography" — photos that capture moments of social protest like the Freedom Rides and Rosa Park's arrest.

Download Hundreds of Art Books from the Guggenheim for Free
New York's Solomon R. Guggenheim Museum has digitized and released its exhibition catalogs and art books to download for free in PDF formats at the Internet Archive.

Google Arts & Culture's Tours of 500 of the World's Most Famous Museums
A collection of online virtaul tours of museums around the world.

The National Museum of African American History and Culture
Explore, learn and engage with the National Museum of African American History and Culture through its numerous digital resources inlcuding its newly launched "Talking About Race" web portal. 

ZOOS AND AQUARIUMS

The Los Angeles Zoo
During its closure, the LA Zoo will continue to share cool views of the Zoo, its animal residents, and its dedicated keepers to keep the public informed, engaged, and connected while social distancing.

San Diego Zoo Live Cams
LIve cams that follow many of the animals at the San Diego Zoo from tigers to butterflies as well as recorded highlights of their popular panda exhibits

The Aquarium of the Pacific 
Check in with the Aquarium of the Pacific's animals and marine life with live webcams placed inside some of the Aquarium's exhibits.

Monterey Bay Aquarium
Be delighted by the antics of our sea otters or mellow out to the hypnotic drifting of our jellies. With ten live cams to choose from, you can experience the wonder of the ocean no matter where you are.

Explore.og Live Animal Cams
The world's largest live nature cam network provides a large array of live streams to choose from a penguin beach in California to an elephant park in South Africa and dozens more. 

Africam - Live Cams Across Africa
Watch wild animals in the beautiful African bush LIVE and unscripted. Elephants, Lions, Leopards and many more make appearances every day in the remotest of Africa's locations.

 FAMOUS LOCATIONS

Google Earth's Virtual Tours of 31 National Parks in the U.S.
Google Earth has created special virtual and guided tours of some of the most popular national parks in America.

Google Earth's Virtual Tours of World Heritage Sites
Google Earth offers virtual tours of 30 UNESCO World Heritage Sites like Stonehenge and the Taj Mahal in India.

NASA & Google's Virtual Tour of Mars
Earth becoming too much to handle? NASA partnered with Google to offer a tour of a 3D replica of the Martian surface recorded by the Curiosity rover.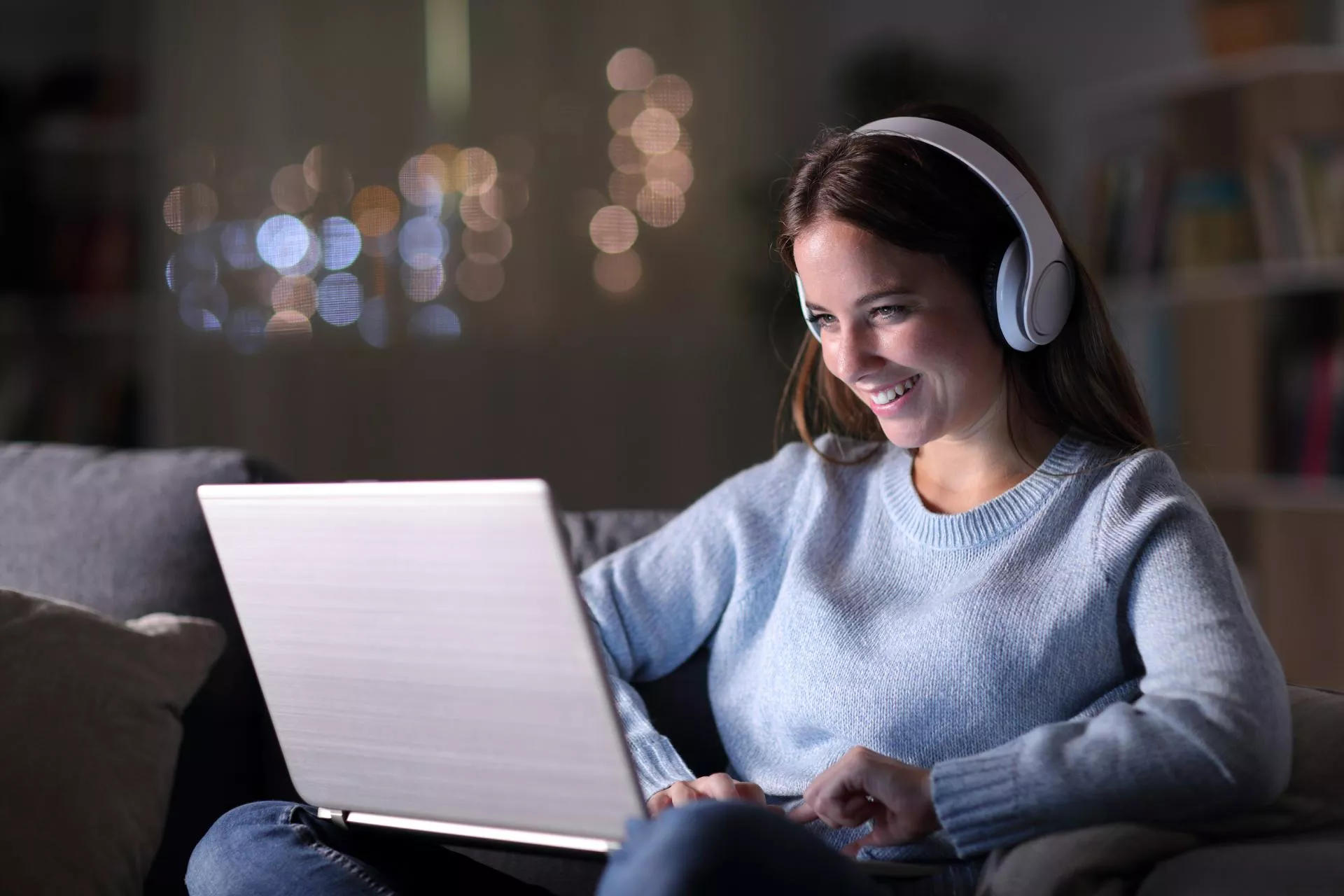 Video and Audio Streams
A list of movies and concerts available for free online
FREE ONLINE MOVIES AND CONCERTS

The Los Angeles Public Library
The Los Angeles Public Library offers free streaming content, including documentary films and movies, through their partnerships with services like Kanopy and Hoopla. Those without a city library card can get an e-card via the LAPL website.

LA Phil at Home
Watch performances of members of the Los Angeles Philharmonic practicing and creating music from their living rooms, dens and studios in a new series, available on the L.A. Phil's website. 

Los Angeles Chamber Orchestra at Home
LACO AT HOME allows people everywhere to engage and listen to spellbinding performances from the Los Angeles Chamber Orchestra, "America's finest chamber orchestra".

The Broad Stage at Home
The Broad Stage presents a new series of livestreamed performances, interviews and archival footage, with new content introduced each week.

Netflix Documentaries for Free
Netflix is providing select documentaries from its library dealing with science, nature, politics, and design for free on its YouTube channel.

We Are One: A Global Film Festival
An unprecedented 10-day digital film festival exclusively on YouTube, brings together an international community of storytellers to present festival programming for free to audiences around the world. We Are One: A Global Film Festival will run from May 29 - June 7 on YouTube.com/WeAreOne. Programming will include films, shorts, documentaries, music, comedy, and conversations from 20 festivals including the Berlin International Film Festival, Cannes Film Festival, Venice Film Festival and many more.

HBO: Stream Select Episodes and Documentaries for Free!
HBO is now streaming several selected documentaries covering a wide range of topics from entertainment icons to the continued fight for civil rights for free on its website. 

Kanopy:  Free Movie Streaming
This movie-centric platforms offers an impressive range of movies from classics like Solaris, The Italian Job, and His Girl Friday to recent indie hits like Moonlight, Eighth Grade, and Lady Bird. The Kanopy Kids section will also keep the whole family happy. Kanopy is available for free to Angelenos through a partnership with the Los Angeles Public Library. Once you've logged in on Kanopy.com using your library card, you'll create an account, and then you can start browsing.

Hoopla: Free Movie and Television Streaming
Hoopla is a groundbreaking digital media service offered through a partnership with the Los Angeles Public Library that allows you to borrow movies, music, audiobooks, ebooks, comics and TV shows to enjoy on your computer, tablet, or phone or TV. There are hundreds of thousands of titles to choose from classics like West Side Story to newer hits like What We Do in the Shadows.  Like Kanopy, you will need a library card to register your free account. 

Pluto TV: Free Live Television Streaming
Pluto TV, owned and operated by Viacom, offers more than 200 traditional TV channels for free live viewing from Comedy Central to Court TV. Pluto TV also offers an ad-supported On Demand selection of selected movies and shows. You can begin watching PlutoTV on the web or download the Pluto TV app on your Roku, Chromecast, Amazon Fire Stick, or Android device. You'll be prompted to sign up for an account, but you can start watching without one.

Tubi TV: Stream Movies and Television for Free
Tubi, owned and operated  by Fox,  stream thousands of movies and TV shows from several Hollywood studios Paramount Pictures, MGM, Lionsgate, Warner Bros., and Universal Pictures. for free.  You can watch TubiTV on the web or download the Tubi app on a range of devices like the Roku, Playstation, Xbox, or Amazon Fire Stick. You will need to sign up for a free account to begin watching. 

Crackle TV: Stream Movies and Television for Free
Crackle, owned and operated by Sony Pictures,  is a free to use video entertainment network featuring full-length blockbuster movies, TV shows, and original programming. You can watch Crackle on the web or on a wide variety of platforms including connected TVs, mobile devices, set-top boxes, video game consoles.  You will need to sign up for a free account to begin watching. 

IMdb TV
The popular website the Internet Movie Database also has a  streaming video section  offering some of its own original content as well as ad-supported streaming of hit movies and and TV shows from classic movies like Funny Girl to new TV shows like Hitman.  You will need to sign up for a free account, or sign in using an Amazon account, to begin watching.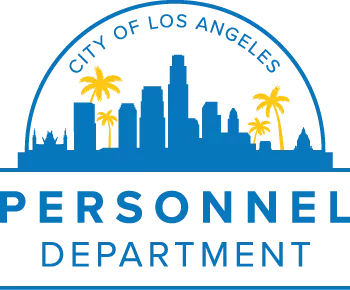 Personnel Department's COVID-19 Information
Information about COVID-19 vaccines, mandates and the City's resources and memos on the pandemic response are listed at the Personnel Department's website at https://per.lacity.org/covid19.html.